Do you want to know the essentials to pack in your bag ahead of your next trip to the beach?
I bet you do!
Going to the beach is an enjoyable way to spend your leisure time; because there is a lot to do and feel. Indeed, a great experience!
But hey, whether you are on a family trip or a solo weekend vacation, your visit could get pretty ugly if you fail to take care of the checklist of essential gear.
Don't panic, though!
In this article, we will be sharing some of the beach essentials that should go in your bag.
Sun Protection
Going to the beach will expose you to the sun; this is harmful. However, the sun protection kits in this section should keep you safe and lively for the entire day. Check out some of them below.
Sun-cover Hat
This is a hat with an ultraviolet protection factor, developed with the sole aim of covering your head from direct exposure to the sun. Hence, it acts as protection from direct sunlight, especially during casual sporting events or other forms of outdoor social hangout. It is recommended for most outdoor activities.
An Umbrella for Shade
A shade umbrella is a portable folding canopy that will act as a sun cover.
Want to know something cool?
It has a clamp that can be mounted onto a chair for a tight grip.
Sunscreen
Sunscreen absorbs and reflects solar ultraviolet radiation, thereby preventing sunburns.
It can be in the form of a:
Also, sunscreen provides a great option to people who do not pack an umbrella, a tent or a sun-cover hat in their bag.
Protective Sunglasses
These type of sunglasses can resist UVA and UVB rays. It also provides comfort by reducing the glare off surfaces that reflect sunlight. The amount of light entering the eye is also controlled. As a result, it gives adequate eye protection.
Nap Utilities
Chances are, you will need to take a break at some point.
This section contains some nap gear that guarantees maximum comfort and rest.
Soundproof Blanket
It is a soft piece of cloth that can cover enough parts of the body or portion of the floor.
Also, a sand proof blanket will prevent sand and unwanted materials from entering into it, making it a good source of comfort.
Beach Tent
A portable tent is a shelter made of light fabric. It is lightweight, therefore, easy to carry around.
Why is it useful?
The tent acts as a cover from direct sunlight, and it also provides shelter for comfort.
Advice:
Unless a beach tent is big enough to fit a chair in it, an umbrella should be packed along; they are both useful.
Check out a list of the best beach tents.
Gadget Kits
Taking your tech gadgets to the beach?
Avoid the risks of electronic damage by taking some basic gadget kits with you to keep your gadgets safe and active. Go through the gadget checklist below to discover what should go in your bag.
Waterproof Phone Case
A waterproof case is a mobile phone accessory that prevents smartphone damage resulting from liquid exposure. Furthermore, it is a necessary utility as beachgoers tend to spend most of their time doing various forms of social activity.
Waterproof Music Speaker
This device can sync with a smartphone and play songs from it.
The best part?
The waterproof version is excellent because water and other forms of liquid cannot damage it.
Powerbank
A power bank is a portable battery that can recharge smartphones and other gadgets.
Why should you take it along?
Packing a power bank ensures that your mobile phone never runs out of battery.
It is necessary, especially if you need to keep in touch with family, friends or business colleagues during the day.
Luxury Gear
A day at the beach should be a comfortable day well spent. Taking along some luxury gear will ensure comfort, relaxation, and enjoyment. Have a look at some excellent gears for luxury.
Portable Beach Chair
This is a light seat that is easy to fold. Furthermore, it features an armrest where an umbrella can easily be clamped to for sun cover.
Sandless Mat
This is a portable mat that can be placed anywhere on the beach.
The cool part?
It prevents sand and other unwanted materials from getting all over it or sticking to the body of anyone that lays on it.
Portable Table
This light piece of furniture is handy for every trip to the beach. Having a portable table will make it easy to eat and keep stuff organized.
Piece of advice:
It is not the right choice to leave food, drinks or gadgets on the ground because sand and other unwanted stuff could pretty much ruin them.
Game and Sport Accessories
If you are going to the beach to have fun, then you absolutely need to have at least one or two game accessories. This is important for group hangouts and family vacations.
View some of the accessories below.
Toys
Toys are vital to be included in your backpack if you are bringing along the little ones.
A typical toy kit for your trip should include:
Water can
Shovels
Multiple molds
A water wheel
Drain shovel
A sand bucket
These items provide a lot of entertainment and gaming options, especially for really young kids.
[thrive_2step id='365′]
[/thrive_2step]
Large Size Beach Ball
This is a giant ball that can hold a lot of air in it. It is suitable for beach and aquatic sports and a real must-have for a day on the water.
Also, consider taking a:
Volleyball
Frisbee
Football
Snack Kits
Do you plan on taking snacks on your trip?
Probably so!
It is necessary to maintain the freshness of food and drinks; as a result, we recommend some snack kits that will keep your food and drinks edible.
Cup Case
A cup case holds cups and bottles.
Here is the best part:
It will prevent beach sand from getting on the side of cups or bottles by providing an optimum fit.
There are many cup cases available in various shapes, sizes and fits.
Cooler
We all know that warm drinks are not the best on a hot day. So a top-notch, yet lightweight cooler is essential. There are even many good foldable (soft-sided) options available for supreme portability.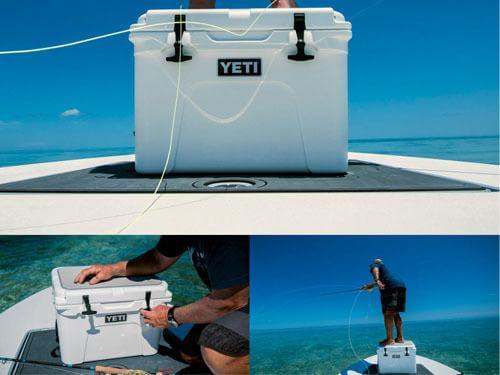 Swim Kits
If you're planning on hopping right into the water, then you should not forget your swim kits at home.
We have selected some swimming carry-ons that will be of great use.
Fast Dry Water Shoes
These shoes are designed to lose liquid very quickly; hence, they are of great use for swimming and water sports.
But that is not all!
Fast dry shoes prevent sand from getting all over the feet. Water and sand are going to ruin other types of shoes that are not suitable for swimming.
Body Towel
A towel provides a good body dry after a swim or a game; by drying water and sweat from the body. Don't just grab one of the towels you use after a shower either, a beach towel is usually longer and more absorbent.
Final Words
Make your visit to the beach worth it by packing properly for it. Having the necessary gear for your trip will guarantee a fun and luxurious experience.
We hope this checklist was useful for you to get started with your preparations. You can also check out this post for more great beach camping tips.
Wishing you a thrilling experience!