National Parks are glorious spaces to immerse yourself in nature. They offer fantastic hikes, distinct wildlife, and sublime, fresh air. They can, however, be expensive. Perhaps you want to explore more National Parks through camping, or you're looking for a free way to travel through these spaces. Whatever the reason, we answer here if you can camp in National Parks for free.
You can camp in national parks for free but the amount of such parks that offer free camping is pretty limited. Typically, if you want to camp in a National Park, you'll expect to pay $5 to $35. Several offer free camping, but this is only during low season and will be primarily located in the backcountry.
Keep reading below to see which National Parks allow free camping. Since this list is short, we've provided several other free camping alternatives, including National Forests, State Parks, and Wildlife Management Areas.
The Truth About Camping In National Parks For 'Free'
The short answer is yes, you can camp in some national parks for free. However, most national parks will generally require a camping fee or permit and/or for you to camp in a designated area.
Typically, you'll aim to pay anywhere from $5 to $35 for a permit. The price could be even higher if you plan to stay in a campground with amenities like restrooms or hot showers.
In case you're wondering why fees are needed: the Federal Lands Recreation Enhancement Act states that National Parks should use this revenue to restore habitats, provide essential maintenance (such as accessible parking), and partner with local law enforcement to ensure safety within the park.
The national parks that allow free camping are limited and seasonal. If you wish to camp in a national park for free, you must be savvy about it and prepare for other additional fees.
Free National Parks
Free camping in national parks is possible, but you must be prepared to camp in the low season and out in the wild. Here are 3 National Parks we've highlighted below.
1. Glacier National Park
As you can guess from the name, Glacier National Park is for snow camping enthusiasts. Sure, it's not always covered in snow, but if you're looking for free camping here, you will visit when it's snowing.
If you want to try out snow camping, do check out my ultralight snow camping guide!
Glacier National Park offers free primitive camping at the Apgar Campground in winter.
Please check out my primitive camping tips to make the most of your camping trip.
It is a stunning setting, but it is not for the faint-hearted. If you plan to free camp here, be prepared for below-freezing temperatures.
2. Great Sand Dunes National Park
The Great Sand Dunes National Park is a desert landscape found in southern Colorado. It's epic, rolling dunes are something you'd imagine from a Star Wars scene, but that's not the best part.
This national park offers free backcountry camping at its center. The hikes to the campsites can be long and require navigational skills, but it's worth it for the remote, quiet camping experience.
3. Shenandoah National Park
Below the Blue Ridge Mountains of Virginia is Shenandoah National Park. Here is an abundance of incredible views, jaw-dropping waterfalls, and impressive wildlife.
Like Glacier National Park, Shenandoah allows free backcountry camping with a permit. Don't worry. The permit is free too!
You can obtain one from either a self-registration station (find the list here) or online here at the NPS site. Ensure you read up on specific backcountry rules for the park, as these are in place for your safety.
Other Free Camping Options
If our list of National Parks' free camping spots is too short, we have some other great alternatives. These include National Forests, BLM land, Wildlife Management Areas, and State Parks. Read more below!
1. National Forests
Camping is free in most National Forests, except when the forest is located in highly developed areas like campgrounds or trails.
This type of camping is also known as dispersed camping, defined as all camping in a national forest outside a designated campground.
Yes, that means you can camp anywhere! Better still, many National Forests border National Parks, so these are great ways to keep your camping costs low while still being able to explore nearby parks.
Take Olympic National Forest, for example. It surrounds the Olympic National Park and gives campers the best of both worlds: heavenly hikes and free camping.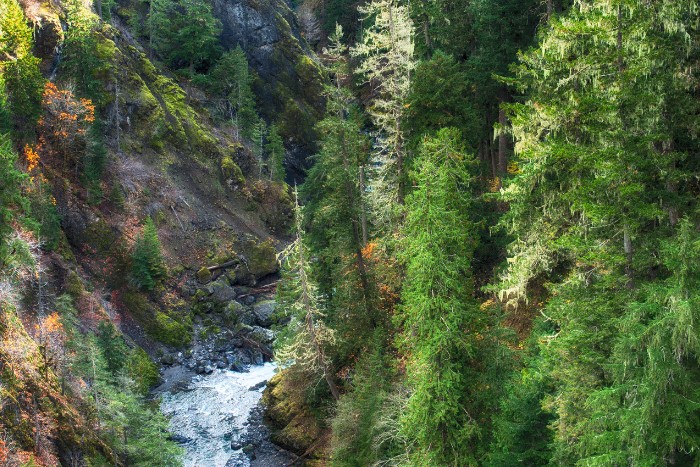 2. BLM Land
BLM (Bureau of Land Management) is responsible for over 390 thousand square miles of publicly-owned land. Most BLM lands are found in western states like Nevada, Colorado, California, and Washington.
So keep this in mind if you ever want free camping in this area. Some BLM land will require a fee to set up camp, which goes towards maintaining the facilities.
However, there are dispersed-style camping sites that are free. We'd recommend checking out Arizona's Grand Canyon State, which offers plenty of free camping.
Darby Well Road, Fortuna Pond, and Cactus Forest Campground are all extremely popular camping spots in the area!
3. State Parks
State Parks are another great and free alternative to camping in National Parks. Similar to BLM lands, some will require a permit to camp, but other sites will allow free, dispersed camping.
For example, Catskills State Park and Schodack Island State Park in NY allow free primitive camping. Both offer first-class hiking, camping, and views. However, it's good to remember.
You must adhere to park rules, such as taking all your waste home, packing your food in sealed containers, and only camping below a certain elevation.
These rules are in place for your protection. You don't want a bear sneaking into your tent!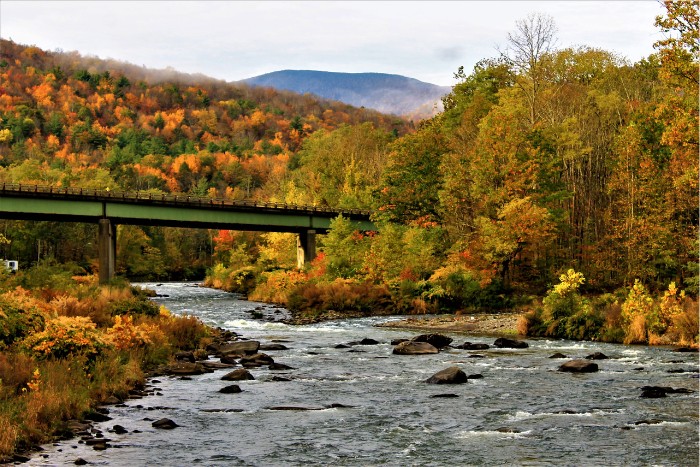 4. Wildlife Management Areas
Wildlife Management Areas (WMA) are areas of land protected by the Wildlife Act for a species or habitat found within. Besides being great spaces to watch wildlife, they often offer free camping.
One particular WMA offering free camping is Dinner Island in Florida, where Hammock and Kowechobe Camp ask campers to purchase a free permit to stay within its vicinity.
While some WMA sites may have dispersed camping, most usually have designated camping grounds. This is to strengthen the protection of wildlife found within these areas.
Hunting is also popular in WMA's, so be prepared to hear gunfire.
5. Private Lands
We hope this article has given you everything you need to know regarding free camping in National Parks.
While free camping can be difficult to find in these areas, remember that your fee goes towards the sustainability of the wild space.
If these fees are too high, remember you can always find free camping in National Forests, State Parks, or WMAs!
Final Thoughts
We hope this article has given you everything you need to know regarding free camping in National Parks.
While free camping can be difficult to find in these areas, remember that your fee goes towards the sustainability of the wild space.
If these fees are too high, remember you can always find free camping in National Forests, State Parks, or WMAs!