For those looking to get on board with an RV lifestyle, Camping World is often a go-to place for RV buyers. With RV costs stretching to hundreds of thousands of dollars, you may wonder if it is possible to get Camping World to come down on their listed prices or if attempting to negotiate will mean you are not taken seriously as a customer.
It is possible and recommended to attempt to negotiate with Camping World on the price of any RV purchased, as the dealers can have the leeway to make reductions. Your success may depend on many factors, such as your own research and a favorable market.
You could save thousands of dollars if you carefully negotiate the price of your RV with Camping World, but how can you do this successfully and ensure you are getting the best deal as a customer? Read on to find out how to get the best bargain.
Buying an RV from Camping World
With outlets in over 180 locations and dotted over 46 states in the U.S, Camping World is ubiquitous with RV life.
It's a huge and growing corporation that has snatched up prime retail positions across the country, making it often hard to avoid for those who are entering into RV life.
With both a physical and online presence, at Camping World, you can purchase almost anything you can think of to keep your RV maintained and ensure life is comfortable inside.
Whether you are looking for clothing, entertainment, or maintenance equipment, this giant seller will surely have you covered. Perhaps most importantly, though, they are a major player in the retail of RVs.
With a huge network of outlets selling used and new RVs, including Keystones, Mallards, Colemans, and Winnebagos, Camping World is often the first stop for those in the market for a new moving home.
Prices for RVs listed can range from the budget to the extortionate. These listed prices, however, are not necessarily the final price that customers pay, and you do have room to maneuver at the bargaining table.
Can You Negotiate the Price For an RV at the Camping World Dealership?
As with a car dealership, attempting to negotiate with Camping World over purchasing an RV is possible and expected. The salespeople do have leeway to reduce the initial listed price.
Some RV owners have reported saving up to 30% on the Manufacturer's Suggested Retail Price (MSRP), which means it is well worth your time bargaining with the dealer.
Camping World is a big corporation whose overriding aim is to make a profit, so always bear this in mind before entering into negotiations with them.
Ultimately the chance of you being able to negotiate a better deal depends on several factors that encompass both your skills as a negotiator and external factors that you may or may not be able to harness for your benefit.
What Can You Do To Negotiate the Price of an RV? You can take several steps as a potential buyer to assist you in getting a desirable outcome.
These will require some forethought and planning to ensure you don't spend more than you need to when making such a big purchase as your RV home.
1. Research
Before you visit a Camping World RV location, it's extremely important to do thorough research on the model or models of RV that you are considering.
With the advent of the internet, it's never been easier to get information at the touch of a button, so you should be able to enter into negotiations with a good idea of the expected price.
Trade fairs are also another option for those looking to do more in-depth research and who have the means and the time to travel before looking to purchase.
Some purchasers have even found that the RV price listed at the Camping World location was higher than the price for the same model on their online website, so make sure you're starting at the correct base level before you try to negotiate further.
Using competitor research to help your negotiations could force your dealer to match or beat a price.
RV Trader, for example, has an app where you can find the precise model and year of the RV you are interested in to help you find the average price. This can be used as leverage in a negotiation situation.
If you're likely to use a financing plan to make your purchase, make sure you have an awareness of a good APR rate so that you can set your limits before entering into a needlessly expensive agreement.
2. Finance
As part of your research and preparation, ensure you have a strong financial plan before you discuss the price you are prepared to pay for your RV.
This demonstrates that you are a serious, not a casual, buyer, and the likelihood of them entering into proper negotiations is much greater.
Alternatively, if you are prepared to play hardball in your dealings, some experienced buyers have noticed that you are more likely to get a more favorable price if the Camping World seller believes you will be getting financing from their corporation.
Sometimes described as an 'expensive finance business that happens to stock RVs,' finance plans make Camping World a great deal of money.
After the RV purchase price is agreed upon, you can use other, less expensive financing options.
3. Awareness of extra costs
Be aware that any price offered may not include extra costs which may be foisted on you when you make a purchase.
Fees may be added, and you should ask for complete clarity before making your decision, as you may be able to negotiate on these.
Similarly, the staff will likely aim to sell you a warranty as part of the purchase deal. You do not need to buy this from Camping World itself.
There are better and more affordable alternative options that you can get from a third party, like wholesalewarranties.com.
Shop around to get the best coverage for your new vehicle, and don't be strongarmed into paying more than you need to Camping World.
4. Timing
The RV sales business has seasonal and monthly cycles, which you can use to your advantage to ensure that Camping World negotiates with you.
Sales teams get a monthly commission after the month. It is a good idea to make your offer at the end of the month to engage with the most incentivized staff.
As payday is looming and staff will be aware of their sales rates, they may be more willing to come to an arrangement beneficial to you.
Initially refused, some offers were later accepted at the month's end. To ensure you're not knocked out of the playing field by a last-minute offer, try to ensure you're the last, best deal of the period.
In addition to monthly cycles, there are also on and off-seasons for RV purchases.
As spring and summer roll around, the dream of setting off on an RV trip enters the mind of many workers, and demand increases.
This often makes for a seller's market in the summer months, where negotiations won't necessarily go your way.
On the other hand, once we get into the winter months, the demand for a moveable living space isn't so high, and the positions can often get reversed, making it a great time to purchase your own RV or motorhome.
Monthly and seasonal timing, therefore, can make a big difference to what you pay for your RV.
You can use these fluctuations to your advantage to ensure you're not paying more than you need for your new home on wheels.
5. Negotiation Skills
Of course, all the research, planning, and timing in the world won't help you if you cannot successfully use it to negotiate a better price.
Make a reasonable offer on the vehicle, be clear on your absolute limits and be prepared to walk away if your demands aren't met. Always have a backup purchase option.
Even if a Camping World dealer refuses your first offer, you can leave your number with them and imply that you will shop elsewhere.
You may find your offer is more acceptable later in the month when they haven't received any better propositions and their commission is on the line.
What Other Factors Could Affect Whether You Can or Can't Negotiate RV Price?
While you may be able to use the general timings of the market to your benefit by purchasing when demand is low, sometimes, the market just doesn't play ball.
You may be forced to accept that you cannot negotiate on the price to the degree you may find possible at other times.
After pandemic restrictions eased up, for example, there was an increase in RV sales as all of us longed to escape the confines of varying degrees of lockdown.
Suddenly the ability to travel the country in your own home became ideal, and customers flocked to make their purchases.
While demand is soaring, Camping World dealers do not need to accept bargain prices to ensure good sales figures. Even for the best bargainers, customers can find that serious negotiations are not an option.
Suppose the market conditions aren't favorable to you.
In that case, you can always attempt to negotiate, but be aware that you will either have to bite the bullet and accept that they do not have the incentive to give you a better deal or play a waiting game and hang on to find a time when you have more leverage.
Camping World Warnings
Despite being one of the biggest sellers of used and new RVs, Camping World's reputation within the RV community isn't spotless.
It would be irresponsible of us to recommend entering into negotiation with them without a word of warning.
Depending on the location of the dealership contacted or visited and the individual sales staff themselves, Camping World customers have reported dramatically different service levels.
Some have commented on the hard sales tactics employed regarding the pre-sale service.
Customers have claimed they received constant calls multiple times a day once they handed over their contact details.
Make sure you set your limits and give specific instructions about when or in which circumstances you want to be contacted by the retailer.
Always double-check to ensure the information the sales team gives you is accurate.
They may tell you that your vehicle can tow a particular trailer type, but it is worth having this checked as you may need expensive alterations or repairs.
In addition, using an independent RV inspector is advisable.
This is a particularly sensible idea for used RVs and can give you peace of mind that an over-enthusiastic sales team member is not pitching you a fanciful tale.
Similarly, post-sale customer care seems to leave something to be desired in many cases, as RV purchasers report that they have waited for months for services.
Since this may affect your ability to get out on the road and start living your RV life dream, it's worth looking into before you choose your retailer or warranty provider.
In other cases, experiences have been largely positive with knowledgeable and non-pushy staff, so be aware that the service you get may depend completely on the staff's nature and the quality of care at your local Camping World retailer.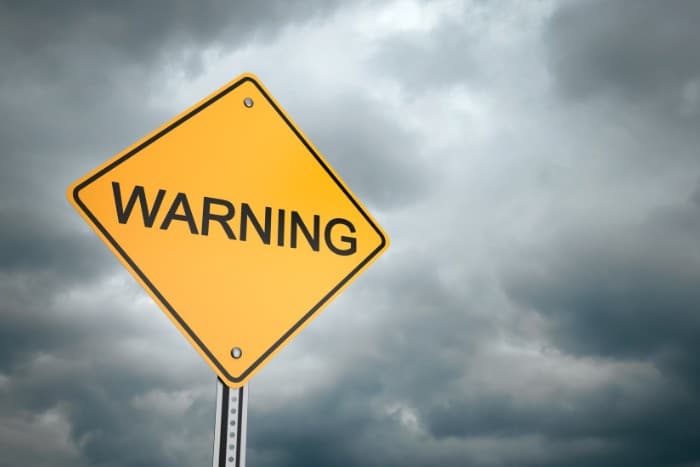 Where Else Can You Negotiate a Better Price For an RV?
Although Camping World is a significant player in RV retailers, and it might always be worth a visit for the sheer number and models of RVs, other seller options may give you a better chance to negotiate.
Since Camping World is a strong market player, they enter negotiations with considerable power, and you may find that a smaller (or even struggling) RV dealership is more amenable to negotiations in your favor.
For a smaller dealer, losing any customer prepared to walk away from a potential deal is a huge blow. For Camping World, they expect that the next, more pliable customer is about to walk in the door.
Some owners recommend cutting out dealers altogether and approaching owners directly on online marketing platforms like Facebook Marketplace.
As this comes with some risk, you will need to make sure that the posters are legitimate sellers and that the RVs are as advertised. This route, however, does eliminate the costs of a dealership.
The previous RV owner may be more willing to bend on the price to facilitate an easy sale.
Conclusion
Whether Camping World accepts a negotiated price for an RV depends on many factors, some of which you can't control.
However, you should always attempt to negotiate a price, so brush up on your bargaining skills and be aware that market conditions may affect your success rate.