Your used camper still has value, literally. If you're looking to find your camper a new home, Camping World can help.
Although Camping World will not technically buy your camper, you can sell it through them. You will only earn when a buyer purchases your camper from their listing. You can do this by signing up for their consignment program. They will handle all of the preparations needed.
Selling your camper on your own is a whole process. Let's talk about how Camping World can make it easier.
How to Sell My Camper Through Camping World?
Camping World (CW) is hands-on when helping you sell your camper. They'll discuss the details necessary to prepare your camper's listing if you contact them through their website or Facebook page.
However, there are cons to every service. By the end of this article, we'll have covered the things you may want to know before selling.
Camping World Consignment Program
Sign up through their consignment program to sell your camper through Camping World.
A consignment means your goods, in this case, your RV, is left with a third party to sell. CW will then receive a commission for your sale.
It can be easier for you as they will handle all the paperwork needed to sell your RV.
The Information You Provide
To sign up, you'll have to provide them with your personal information, such as:
First and last name
Email address
Zip code
Phone number
They will also need your RV information, namely:
Year of your RV model
Make and model of your RV
Trim information
Slide-outs
After providing the necessary information, Camping World will contact you regarding the next steps in the application.
Camping World Dealership
Camping World dealerships are available in many states.
You can say they're found "everywhere." When choosing to sell your camper, buyers can pick your listing based on your listed dealership.
To see if there's a dealership near you, you can access their state directory here.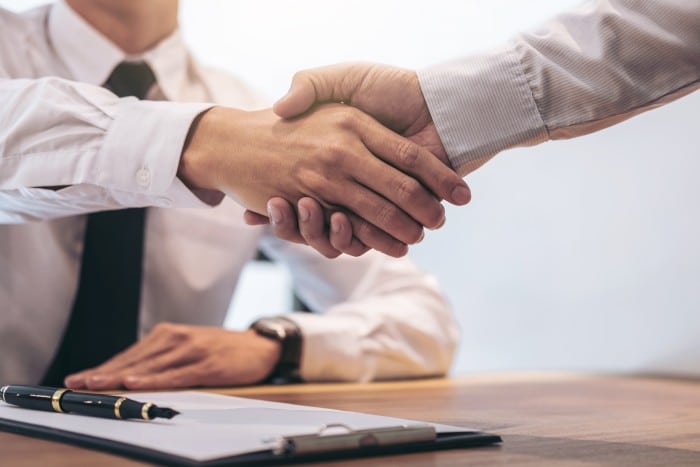 How Camping World Sells Your Camper?
Selling your camper through Camping World may seem similar to selling through other market platforms. The main difference is that they do the paperwork for you and pay you via check.
In this section, we'll talk about how they do it step by step.
1. CW Prepares Your RV
Camping World will professionally inspect, clean, and photograph your RV, so you don't have to. This takes the pre-sale work off your shoulders.
However, I'd still advise you to do this prep work beforehand because first impressions can last.
And you'll want a good RV first impression to negotiate the price.
They Evaluate the Value of Your RV via Good Sam
Good Sam Club is the largest international organization of RV owners. They have an RV Valuator that shows how much your RV is worth.
It calculates based on the marketplace demand, new and used retail, and wholesale prices.
It also takes into account vintage, unique, and customized RVs from its proprietary RV dataset.
You can use the RV Valuator through the Camping World website or the Good Sam Club website.
2. CW Promotes Your Listing
Camping World will then add your RV to their marketplace, one of the largest in the world. According to them, they reach millions of buyers monthly.
You can check out the available listings under the section "Used Travel Trailers & RVs." Here is where they show information about your RV, such as:
RV length
RV weight
Number of sleeping areas
Number of slide-outs
Other RV features
Current sale price
Here, you'll also be able to see if a deal is pending. In each product, a buyer can make their offer and will be able to value their trade.
They Answer Related Questions to Your Listing
Buyers will likely ask questions regarding your used RV. Camping World has sales support to answer interested buyers' questions seven days a week.
An interested buyer can get pre-approved by choosing an available dealership and filling out the necessary form.
The available dealerships will also be listed in each listing.
3. CW Prepares the Paperwork Needed
Camping World handles all of the paperwork needed to sell your RV.
This includes the transfer title, bill of sale, closing of your loan, and other additional documents required (if any).
A certificate of title is needed for the transfer title unless the state where the purchase is made doesn't require it.
A power of attorney signed by you as the owner is typically required to sell on your behalf.
On the other hand, the bill of sale is the buyer's proof of purchase.
This document states the price the seller and buyer agreed on, the name and address and specific information about your RV.
This may include the model, VIN, registration, and license plate. The date of the sale agreement is also included in this document.
4. They Choose from Local and National Banks for Financing
Camping World offers financing to interested buyers through local and national banks. After all, $20,000 to $30,000 is not easy money.
A buyer can apply for an online credit on their website. They just have to select a dealership and fill up the application to get pre-approved.
5. You Receive a Check from CW
You'll have to do a bit of waiting if your RV doesn't sell instantly. When a buyer purchases your RV, that's the only time you'll get paid.
Camping World will write you a check.
Before You Sell Your Camper
Camping World is one of the largest retailers of recreational vehicles and parts. They also offer services for such and even sell camping supplies to help get you going.
However, Camping World does not have the best image and may not be the best option.
Before you sell your camper, you may want to know what people have to say. You can also explore alternatives to selling your camper.
1. What Do People Say About Camping World?
Different forums show some unsatisfied customers from Camping World.
According to them, it's not their choice's consignment, and they prefer other options such as Craigslist.
The problem often revolves around getting a good deal and being able to stick with it. The thing is, Camping World is still a business.
And because it's a consignment, their goal is to make a profit. Not all selling experiences are negative, however.
Some campers advise that as long as you know what you are willing to pay and can resist the other pressures of extended warranties and offers, you can be good to go.
a. Camping World Wants to Buy Your Campers
Camping World seems to be proactive when buying campers.
Some RV owners say they're being spammed with advertisements with CW claiming low inventory, hence wanting to purchase used RVs.
This is similar to other auto dealers. They will typically email you offers of no inventory and high prices to purchase used ones.
If you manage to secure a good enough deal, you can use the money towards buying a new one.
I don't think it's about their "low inventory." Selling your RVs to CW will always be a part of their service unless they decide to stop.
It's one of the consignment programs you can opt for, and they do have competition for it.
b. It's All About the Value
Both good and nasty comments about CW exist. But, it's all about getting the value you want for your RV.
As a solution, you can choose to list your camper on multiple (free) sites or consignment programs. Some programs offer to list your product on various platforms.
Because of how CW pays you (that is, via check), you won't get your cash instantly.
You can consider this as other options can pay you cash upfront (such as Cordelia RV Center).
c. Review Forums and Facebook Groups
Sometimes, the comments are so bad that some people create Facebook groups to vent.
These groups also provide help if you encounter any sales problems through CW.
However, some still use their services and are satisfied with them. No customer service is perfect, after all.
2. Alternatives to Camping World
a. RV Trader
Similar to CW, RV Trader is where you can sell your used RVs.
However, unlike Camping World, they charge a listing fee. Because of this fee, they don't take a commission from your sale.
They offer different packages so you can choose to sell your RV. These include:
Enhanced package. In this option, you can upload up to 20 photos, have your listing live for eight weeks, and add a YouTube video to promote your RV. Its one-time payment costs $134.95.
Best package. This option allows you to upload 50 photos and have them live for one year. You can also add a YouTube video. It will get featured on their homepage and search results. It costs $249.95.
Basic package. This package allows you to upload four photos and have them live for two weeks. It costs $69.95.
b. Sell My RV
You can also choose to sell your RV with Sell My RV as long as it's a 2008 model or newer.
They will gauge the value of your vehicle based on market demand, its condition, and age.
They also claim to have an extensive network of buyers, so you can be more confident that your RV will get sold.
As a 20-year-old company, it's one of the largest RV buyer networks in the U.S.
Upon filling out their form, you can enter your asking price regardless of their estimate.
It's always better to prepare the condition of your RV beforehand to increase your chances of a good first impression and assessment.
c. Craigslist
On Craigslist, you can advertise any item for sale to a broad audience, including recreational vehicles.
To create your ad, you'll need to set your price, prepare photos of your RV, and choose the closest city on Craigslist when you post.
To post, choose the "for sale" category and then "rvs+camp." In writing your title, it's best to include your RV's make, model, color, and year.
You'll also fill the price box and location where you're selling. You'll also want to define your accepted forms of payment in the description.
Checks from unknown people can bounce, so you might want to avoid this payment method.
Fill out the rest of the form, such as your contact information, so that prospective buyers can reach you.
d. RVT
RVT is another website that sells new and used RVs. This means that you can also sell your used RVs to them.
On this platform, you'll have access to over 95,000 prospective buyers through their pro-active buyer notification system.
This notifies the buyers of your RV listing if it matches what they're looking for.
You can also access ad updates and traffic reports through your MyRVT login. You can make changes or updates to your listing as needed on this account.
You will also see how many people have viewed your listing. You can upgrade your ad listing to one of their four options for a potentially quicker sale.
You can choose from their spotlight, homepage, bold, and search results feature.
e. Facebook Marketplace
Everybody knows about the Facebook Marketplace. It's probably one of the most accessible listings you can make.
You'll find the RV category through the "Vehicles" section, then "RV/Campers."
Similar to how you've set up Craigslist, you can add your asking price, RV model for a title, location of where you're selling, and other necessary information in the description area.
Make sure to list your accepted mode of payment and contact information.
What makes it even more convenient is that prospective buyers can send you inquiries directly through Messenger.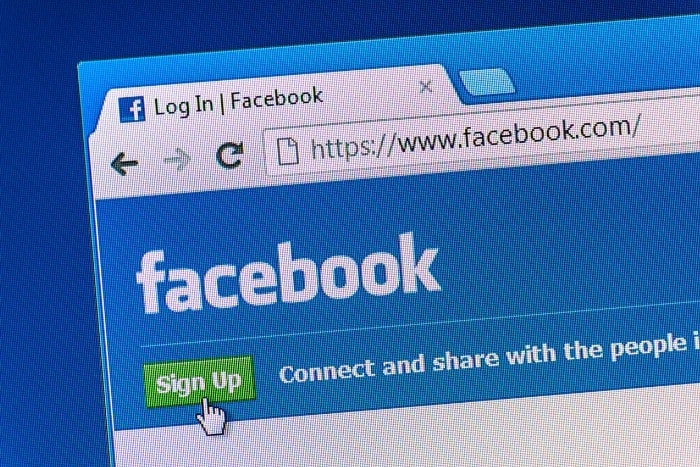 f. Cordelia RV Center
Cordelia RV Center will help you sell your RV through their advertising on Google, Instagram, Facebook, RV Trader, RVT, and CRVC website.
Their consignment program offers free appraisals with a team of RV EXIT specialists that will guide you through the process.
Their dealership locations are HWY 680 and HWY 80. And they offer complete cleaning and detailing, with complimentary pickup and delivery.
Similar to CW, they also handle all the paperwork. Sometimes, they may purchase your RV outright.
Unlike other options, they have no listing or monthly fee. As soon as your RV gets sold, they'll pay you via check.
The Bottomline
Camping World will not technically buy your camper. But they will sell it for you and take a commission. Once sold, they will issue you a check.
It's not the best option if you want cash fast. However, it can be a trusted platform, given that it's one of the largest corporations for RVs.
Camping World will handle all the paperwork and customer support for you.
This is why it's more convenient than selling the RV yourself, for example, through Facebook Marketplace.
However, should you choose to look, other similar platforms are available.