New Unique Camping Accessories For Safety and Convenience

Camping is the best opportunity to explore the great outdoors and being active. It also provides a lot of downtime. You can relax in the fresh air and enjoy the beautiful outdoor sights and sounds. With all the headspace and free time going around the campsite, no wonder there are plenty of cool camping gadgets introduced in the market that promotes safety and convenience to outdoor enthusiasts.
This whole new host of the latest gears will inspire avid campers to come up with ways on how to design the best setup. From outdoor cookware, campfire to hammock, you got everything you need to build your camping paradise.
You want to protect yourself from the harsh environment and weather outdoors. The RANDY SUN 100% Waterproof Breathable Socks and NiuB5 Battery Rechargeable Heated Socks for Men and Women are some of the most popular gear for outdoor lovers. They offer extreme insulation that will keep you warm, cozy, and safe when adventuring outside.
Whether you are out in the field doing snow sports or bundled up inside your tent or camper, these socks will be your best buds. Furthermore, camping is all about hanging out with friends and sharing food, drinks, and stories beside the campfire.
While lounging outside, you want to have something that you can comfortably sit on, and the Coleman Portable Camping Quad Chair with 4-Can Cooler does the job. It provides a comfy seating area and convenient access to your favorite beverage. And when it's time to pack up, you can instantly fold and store it. Convenience at its best! Lastly, your trip wouldn't be complete without some fresh cup of delicious coffee accompanying you in the morning – or any time of the day.
Even if you are not at home, you can still prepare the best coffee for you and your pals or families with the Coleman Camping Coffee Maker. This convenient equipment will help you make fresh coffee on the go. It can hold as much as 10 cups, which is just right if you are together with a bunch of people.
There are still tons of unique equipment out there, and it's up to you to find them to achieve the best camping experience.
Cool Camping Gears to Try-out

Camping is one of the best ways to explore nature and enjoy the great outdoors. For a successful camping trip, you need to pack the right kind of gear to help you brave the elements.
If you want an enjoyable camping experience, these are some cool camping gear to add to your list of essentials.
1. Wise Owl Outfitters Hammock Camping Double/Single
Whether you prefer to sleep alone using a single hammock or even cuddle in a double, Wise Owl Outfitters Hammock Camping Double/Single has got you covered. It is made of high quality, heavy-duty 210T parachute nylon. It is extra soft yet strong enough to give you comfort when you need it the most.
Check Price on Amazon
2. Coleman Portable Camping Quad Chair with 4-Can Cooler
The Coleman Portable Camping Quad Chair With 4-Can Cooler allows you to kick back and relax with a cold beverage in hand, and soak in the thrill of being in nature. The seats are fully cushioned for extra comfort, and it even comes with a cooler, so you get easy and quick access to a drink whenever you feel like it.
Check Price on Amazon
3. überleben Zünden Fire Starter with Handcrafted Wood Handle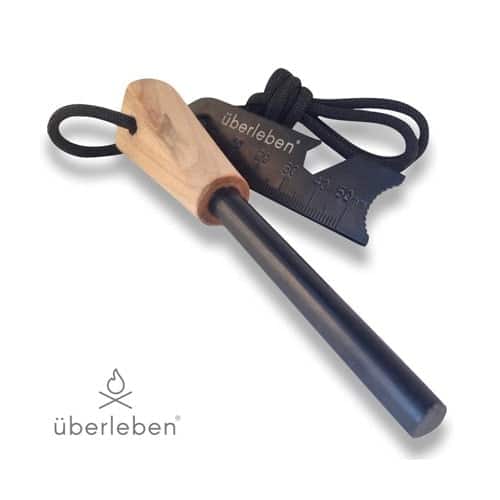 It is important to start a fire whenever you need it, regardless of the place or weather. The Uberleben Zunden Fire Starter with Handcrafted Wood Handle features a minimalist design and is incredibly functional. It comes with a handcrafted wooden handle that makes it easy to hold it in a grip.
Check Price on Amazon
Fun Camping Accessories that can Fit in your Backpack

Portability is one thing that cannot be overemphasized when it comes to packing for a camping trip. There are numerous fun camping accessories to take on your trip, but they have to be portable enough to be carried around conveniently. If you are looking for cool camping equipment that can easily fit in your backpack, here are a few options.
1. Etekcity LED Camping Lantern Collapsible Flashlight Portable
This lantern allows you to illuminate your tent site. It has an omnidirectional lighting design featuring 30 individual power-saving LED bulbs. It can keep going for more than 12 hours in standard brightness mode. It is collapsible, easy to expand, and super bright.
Check Price on Amazon
2. Ridge Outdoor Gear Adjustable Telescoping Tarp Tent Poles
These tent poles are a perfect outdoor companion, especially since you can use them with either an awning, tent, tarp, arb, canvas canopy, sunshade, rainfly, camper, sun sail, SUV, RV, van, truck, or boat. They are easy to set up. The poles are designed to be compact enough to fit into the narrowest corners of your backpack so that they consume less space and are easier to carry around.
Check Price on Amazon
3. überleben Zünden Fire Starter with Handcrafted Wood Handle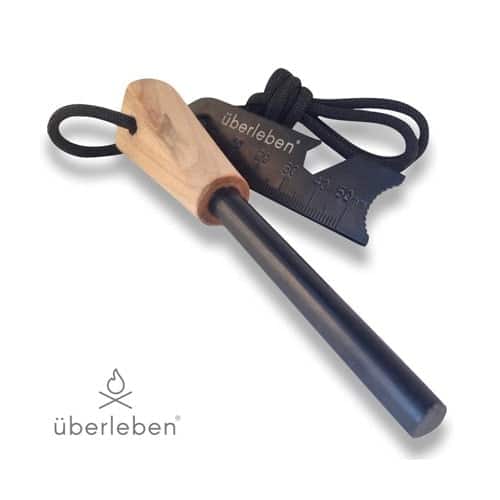 You don't have to worry about starting a campsite fire ever in your life with the überleben Zünden Fire Starter. The fire starter offers a perfect blend of resilience and softness while being able to shoot out a 5,500°F shower of sparks, allowing you to start a campfire in any weather condition.
Check Price on Amazon
Conclusion

Having unique camping items is one of the main reasons why most people love camping so much. To get the most out of your camping trip, invest in the best equipment now.